We have been keeping it pretty low key this weekend. Maya came home from school Friday with a fever of 102.5 and that set the tone for the weekend. We went to the doctors, spent way too much on co-pays and prescriptions, only to find that she has yet another ear infection. Life as a kindergarten-er can be very exhausting. This has been a rough year for her. She has had five bouts of strep and now two ear-infection. Tonsillectomy is scheduled for this summer. My poor lil ducky!
Chris did the early morning duty and took Sami to softball at 8:30.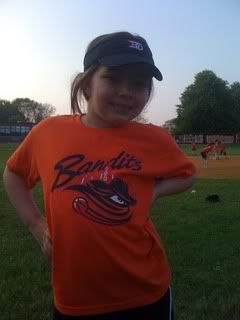 Maya and I took a pass and stayed home snuggled up watching Good Luck Charlie. Sometimes it is nice to have a reason to stay all cozied up with Mama!
I spent the afternoon dosing out antibiotics and cutting up some of my neglected coupon stash. Now that we have been moved into the house for more than a month I feel its time to get back to business with the coupons. CVS is now offering a promo where you can earn $10 gas cards with $30 in qualifying purchases. Pretty good since gas prices are going so high. I'm excited to get my Sunday paper tomorrow because I've heard of alot of good deals this coming week!
By the end of the day, everyone was feeling a little better, so we took a trip to a fairly new restaurant
The Great Escape
in Salem, MA. This restaurant opened maybe a year ago. There was quite a bit of hype around it because it is the old Salem Jail converted into a restaurant. I grew up in Salem, so all the spookiness of the witch trials is somewhat lost on me. When you've grown up around it, the history somewhat loses the appeal. But a while ago I had purchased a
Groupon
for a discount there, so we figured we would give it a try. The food was decent, but too pricey. The atmosphere was cool, but the interior is very small compared to the size of the building. I had homemade fusilli pasta which was really good. However, we probably wouldn't go back unless we were able to get another discount. The menu was overpriced and they even charged for soda refills. Chris had to listen to me complain about that the whole ride home, haha.
Tomorrow's forecast includes a soccer game, more arguments with Maya over why antibiotics are important, laundry and groceries. Blah! I am hoping to get my scrapbooking space finally set up, but we'll see. Hope you enjoy what's left of the weekend!!